Animal Health Jobs Survey of Hiring Practices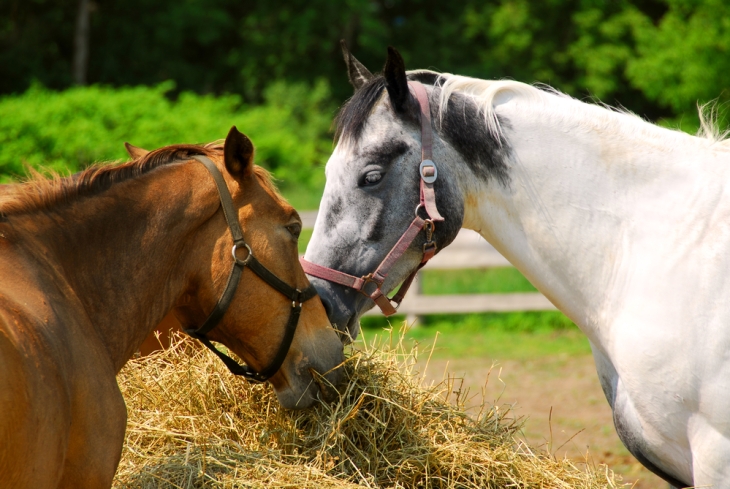 Animal Health Jobs Survey of Hiring Practices
Autumn 2022
Executive Summary
What do today's animal health hiring managers think about finding candidates? The past few years have seen major changes in animal health company and employee expectations. This survey of members of Animal Health Jobs explored recent experience with and expectations for hiring among managers across the animal health industry. Responses came from recruiting and hiring managers in animal health companies registered with Animal Health Jobs.
The results of this survey clearly demonstrate that competition for talent in animal health remains high. Multiple offers and new employee expectations continue to keep the market tight. Employee turnover shot up, and fewer than half of our respondents reported that their company had reached its recruiting goals in the previous 12 months.
Companies that understand the benefits of welcoming a diverse workforce, providing compensation offers that meet employee needs, and creating a culture where employees feel valued will come out on top. Those that continue to focus on hiring the same kinds of thinkers, with the same kinds of offers, will be outcompeted for talent, market share, and ultimately, for profits.
Introduction
The global animal health industry continues to grow, particularly in nutritionals, diagnostics, and precision animal production.1 Small animal veterinary practices remain busy and demand for veterinarians and veterinary technicians remains high, even as the number of visits decreases and attracting new clients becomes more of a challenge.1 From the smallest veterinary practices to the largest animal health industry companies, the competition for talent remains fierce. Hiring managers across animal health need to know what it takes to attract the best candidates, and what they should expect when starting their search.
This survey was conducted in September and October 2022. Recruitment was via email to hiring managers and recruitment professionals at companies that have posted roles in the Animal Health Jobs database. Although the overall number of respondents was small, descriptive statistics and trends are nonetheless revealing.
Demographics: Who's In Harness
Respondents were drawn from the population in our Animal Health Jobs database, of whom 60% are in commercial roles, 20% in scientific roles and 20% in essential foundation functions like Finance and IT. Because Animal Health Jobs focuses exclusively on the animal health and nutrition industry, all members of the survey pool were industry insiders.
Nose to the ground: where do you find your candidates?
Animal health companies use a combination of online and in-person strategies to find candidates. While more than half (56.2%) turn to personal contacts as key sources, online sites Animal Health Jobs, LinkedIn, Indeed, and the company's own website were also important sources. Of the three external websites, it's important to note that only Animal Health Jobs is 100% dedicated to the animal health industry, with every candidate's experience individually reviewed before they are accepted.
Factors affecting the hiring decision
Choosing between several viable candidates can be tricky. We asked survey participants to rank 10 factors that affect hiring decisions on a 5-point scale, with 5 reflecting a factor of the highest importance and 0 a factor of no importance. Their top 3 factors were quality of hire, candidate expectations for compensation, and time to hire (Figure 1).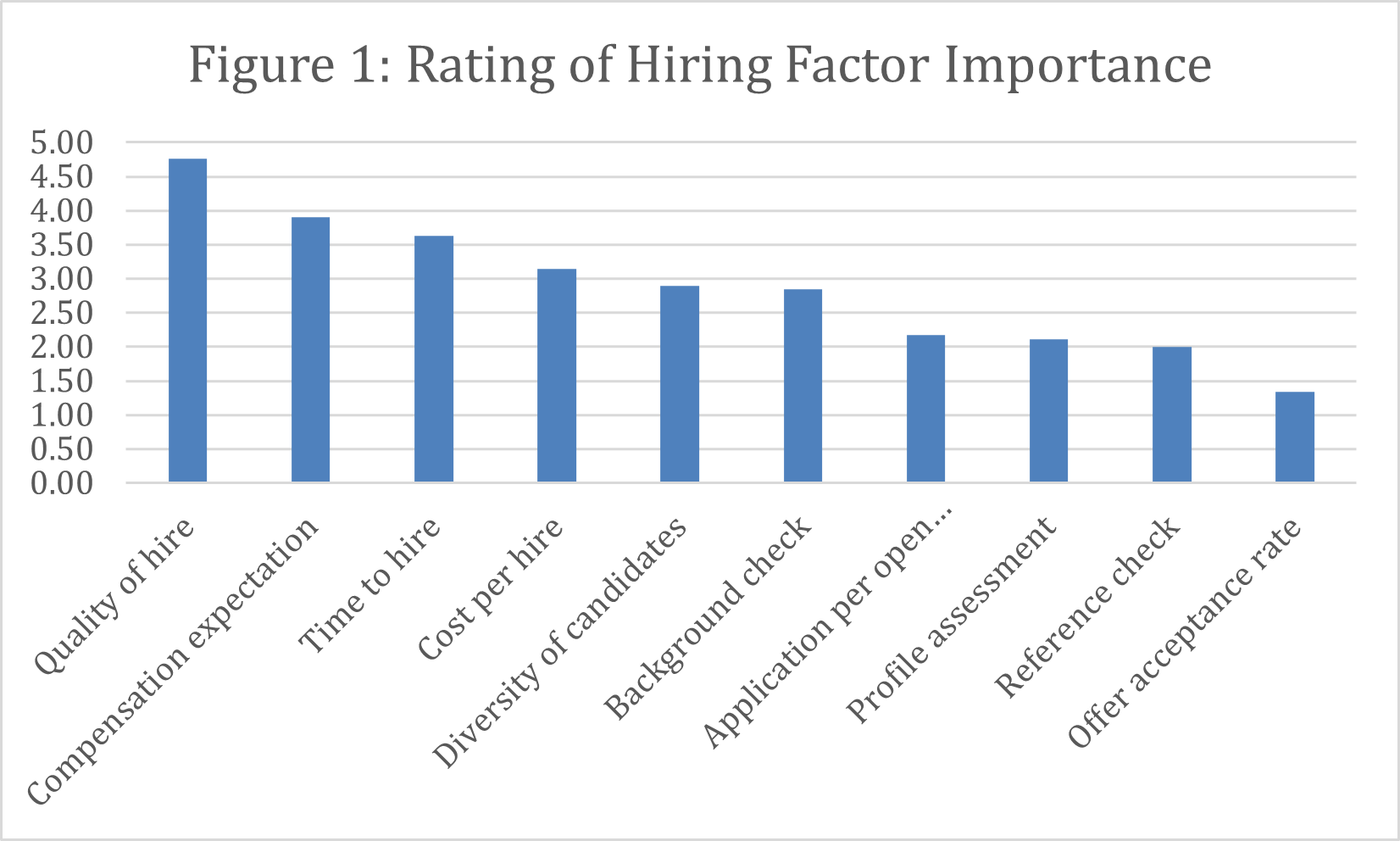 While these factors are all important, we were surprised to find candidate diversity in the middle of the pack. In an ever-more competitive world, only the strongest animal health companies will flourish. Diverse workforces increase creativity, bringing more ideas and perspectives to solving challenges.2 Firms with diverse workforces outperform their homogeneous competitors: in a study published in the Harvard Business Review, diverse firms were 45% more likely to have grown their market share and 70% more likely to have captured a new market.3
Pet owners are an increasingly diverse group, too. According to Packaged Facts, growth in the number of African American, Hispanic, Asian, and other multicultural pet owners was five times higher between 2008 and 2018 than the increase in the number of non-Hispanic, white pet owners.4 Companies need to understand their customers, and one of the best ways to do bring that understanding into your company's DNA is to have an employee base that resembles your customer base.
Despite the clear business advantages of hiring a diverse talent pool, candidate diversity ranked fifth in importance. Animal health companies that don't mirror the diversity of their customer base in their employee population are less likely to understand and connect with their customers. By limiting diversity in their workforce, they are doing themselves a competitive disservice.
Hiring trends: steady or explosive?
Hiring in the last twelve months is a tale of two animal health industries: One group of companies (43.5%) filled 5 or fewer roles, while 58% filled 11 or more, including 26% which filled more than 25 roles. This may reflect a split between older, more established companies and the many fast-growing new entrants.
Despite the high number of hires, 61% of our respondents reported that their company had not met its hiring goals in the last 12 months. Employee turnover in respondents' companies rose by almost two-thirds (65.3%). Departures of key employees leave gaps that can devastate a company's performance: the departing employee takes their knowledge and relationships with them to a competitor. The best performers know they are in demand. They will leave jobs that don't suit them and find new roles that provide a culture that fits and opportunities that excite them.
What's keeping companies from filling roles?
Clearly, filling key open roles is a top priority. What gets in the way of bringing the right animal health applicant and the right animal health job together? Our respondents reported competition for candidates and misaligned expectations as the major obstacles.
Competition for candidates
Among our respondents, 69.8% reported that the competitive hiring market poses their top challenge. We can't say it enough: the market for talent is intense. To catch the best fish, companies need to use the right bait, from their job postings to their pay, policies and culture.
Further supporting this, 30.4% of companies reported that candidates were fielding multiple offers. These elite candidates will choose the offer that best fits their overall needs. Companies need to find ways to rank at the top of the candidate's list. That requires meeting their expectations for conditions of employment.
Expectations
Misaligned expectations are the second serious challenge to hiring our survey respondents identified. Sometimes companies and candidates don't see eye to eye. More than half (52.2%) of companies reported that candidates failed to demonstrate skills listed on their resume, while 47.8% reported that candidates had unreasonable expectations for compensation.
Reflecting these misaligned expectations, the top 2 reasons managers reported that candidates to turned down an offer were accepting another offer (43.5%) and compensation (34.8%).
Some difference in compensation expectations is perhaps natural; employees want the best compensation they can get, while companies want to hire the best talent they can afford. Before entering into compensation negotiations, both parties should understand current market conditions, and consider alternative types of compensation strategies that could work for both parties. Increased vacation time, parental leave, and other non-traditional but increasingly popular forms of compensation could bridge the gap. As one respondent noted, "We need to recognize … work life balance to keep good talent."
"We need to recognize …work life balance to keep good talent"
Hybrid vigor
Remote work remains a top employee demand; we're surprised to see so many companies resisting it. Hybrid work challenges and remote work requests were reported by 34.8% of respondents as obstacles to hiring.
For many companies, this is a problem of their own making. While 82.6% of respondents to this survey reported that remote work either didn't affect or improved productivity, 30.4% reported that their companies will not allow remote work in the future, and another 17.4% expect the opportunity for remote work to decrease by some extent in the future.
These companies may well be "policying" themselves out of the top candidates. In our 2022 Attitudinal survey, 93% of animal health insiders considered remote and hybrid work options as a key reason to accept or reject an offer.5 Failure to offer these options will quickly get a company struck off a candidate's list of attractive places to work. We recommend that animal health executives carefully consider the pros and cons of rejecting remote work before creating blanket policies that could keep them from attracting the best of the best.
Looking to the future
Despite the competition, companies are hiring relatively quickly, with 83% of companies needing just 3-4 months from job posting to hiring a new member. These are likely to be the companies that are meeting candidate's expectations for key items like culture, compensation, and remote work options. 5
Economic impact on hiring in 2023
We're all wondering what the economy will do in the next 12 months. What effect will inflation and the job market have on disposable income, so important in the companion animal sector of the animal health industry? Will the price of feed remain high, putting further pressure on the food animal business? These economic factors, and more, will change the outlook for animal health. (Learn more about our predictions in the Brakke Annual Industry Overview).
We asked our respondents how they thought the economy would affect their hiring decisions for 2023. More than one-third (37.5%) expected no change, while another 37.6% expected further challenges, either from delayed permission to hire or increased candidate expectations for compensation. None felt that hiring would be easier any time soon.
Conclusions
Our respondents recognize the difficult and competitive hiring situation in animal health; fewer than half of companies met their hiring goals in 2022 and employee turnover increased dramatically. It's not likely to get easier any time soon, as employee expectations increase, and economic uncertainty takes its toll.
We were, however, surprised to find two significant mismatches: One between the known value of diversity in company performance and its relatively low ranking as a factor in hiring, and the second between employee and company expectations for remote and hybrid work options.
Fortunately, both of these are within the industry's control. Executive policy decisions, followed by concrete actions and measuring for success, can make a company more attractive to the best talent the industry has to offer. Just as our industry serves hedgehogs and horses, cattle and cats, we can become a home for people of all ages and backgrounds. And thinking more broadly about what aspects of compensation matter the most to individual candidates can bridge the gap between expectations and offers.
Companies that give their hiring policies and processes the attention they deserve, and that create an attractive workplace, will outcompete the rest of the animal health industry in the race for top talent and business success. Those that don't will watch the pack pull ahead.
About Animal Health Jobs
Animal Health Jobs is a service of Brakke Consulting, the premier US consulting firm for animal health and related industries. Brakke Consulting's team of seasoned professionals support animal health and nutrition companies in managing healthy, growing and profitable businesses. If you're struggling to fill key roles, we can help. Our databased is packed with the best talent in the industry, and our executive search team is never more than a handshake or two away from the best leaders in animal health. Contact us at info@brakkeconsulting.com and we'll be pleased to help.
References