Using Tech Tools to Manage Your Animal Health Job Search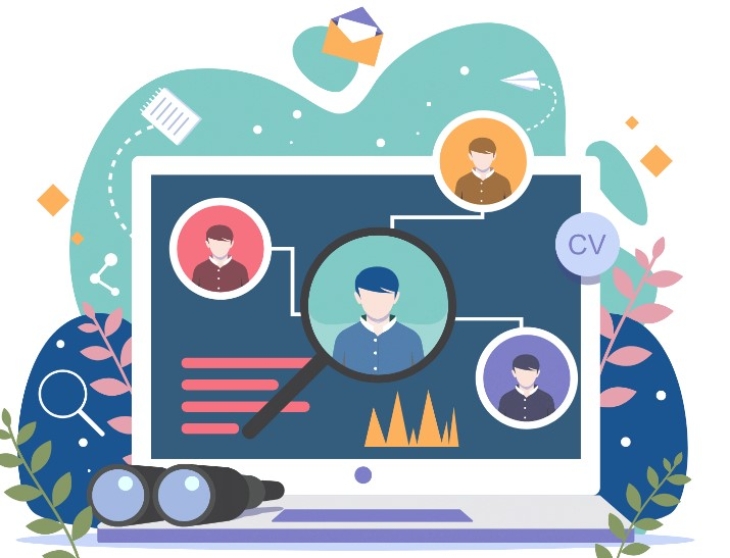 At Animal Health Jobs we believe in blending the latest tech and the personal touch to connect candidates and hiring managers.
A real person reviews each job posting and resumé before approving them for our database. Our Executive Search team thrives on introducing hidden talents to their next employers.
At the same time, we see great value in the strategic use of tech to support a job search. To that end, in this blog post we're sharing ways that apps can make all the difference.
Organizing your animal health job search
Your job search requires a plan. It's easy to miss a meeting date or a deadline for submitting your application. In the high-touch animal health industry, a mistake like that can cost you a new role.
How can you stay organized? Some people keep it simple, tracking their activities with an Excel or Google spreadsheet. But if you're ready for more functionality, it's out there. Try tools like JibberJobber, Airtable or Trello. They can help you keep track of jobs, contacts, and companies that interest you, and manage your deadlines. Their convenient job-hunting project templates can get you started.
Building your skillset
Whether you're entering animal health for the first time or moving between animal health companies, sectors, or functions, your skills must be sharp and up to date. Courses and certificate programs can broaden your abilities, making you a more attractive candidate. Early in your career, certificates add credibility. Later, they show your willingness to master to something new, proving that you are flexible, not fossilized. Some skills, like business writing and project management, improve your performance in almost any role.
Thanks to the Massive Open Online Course (MOOC) movement, high-quality courses and certificates are available at low or no cost, many from world-renowned universities. Explore LinkedIn courses and MOOC platforms like Coursera and EdX. Not sure what to pursue? Visit Class Central's list of thousands of free online courses and certificates to get started.
Scents and songs: keeping track of your animal health network
Your network is often the key to your next job; keeping track of what you said to whom and in what context is critical. Evernote automatically collects, organizes and stores related meetings, documents, and notes, synching them your appointments calendar. Productivity app todoist can also help you record all of your activities related to a particular job application, so that they are organized and easily accessible. Never forget a commitment or the content of a conversation again!
Be a live bird, not a rubber duck
The animal health industry is all about people. As good as these tools are, none can replace you: your personality, your talents, and your in-depth knowledge of the animal heath industry. Throughout your job search, be your own unique self.
Put technology to work for you
Use the right tech tools to maximize the efficiency and effectiveness of your animal health job search activities. Before long, the bird in your hand will be an offer for your next role!
---
To make your animal health job search fast and efficient, start by submitting your resumé at Animal Health Jobs. We're the premier jobs marketplace in animal health. Top animal health and animal nutrition companies come to us to find the best candidates - like you!