Older Dogs, Newer Work: Why Hiring Older Workers Makes Animal Health Business Sense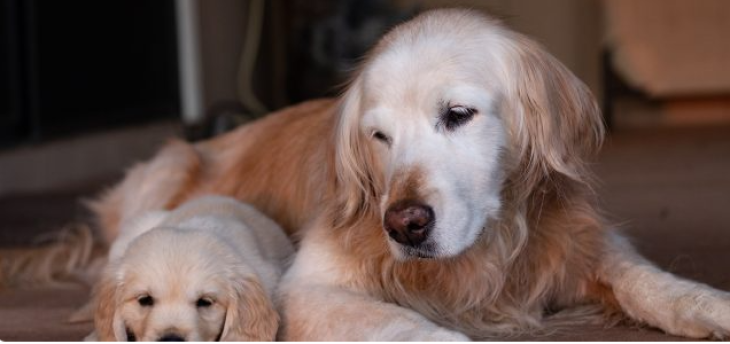 How strong is your talent pipeline? Animal health and nutrition companies of all sizes are struggling to attract and retain talent in key roles at all levels. Increasingly, savvy managers are reconsidering older workers: near to or recently retired employees who still want meaningful work, just under different circumstances.
Nearly 20% of adults over 65 are still working. Rising costs mean that some need to keep money coming in or want to delay the transition to complete retirement.1 In animal health, some love the industry and want to remain a part of it. Still others feel that working is good for their mental, social, and physical health.
The Silverback advantage
Like silverback gorillas responsible for their troop's safety, older workers bring a full career's worth of knowledge to your team. Whatever crisis you are facing, they have probably survived some version of it. That steadiness can stabilize a young leader or team, providing on-the-spot mentoring.
While they might not be interested in climbing higher up the ladder, many older workers still seek challenges. With the confidence born of experience, they may even be more free-thinking and creative than younger colleagues.
If you have ever thought, "I wish Joanne was still here – she would know how to handle this," you know how hard it is to lose critical institutional knowledge. Keeping your Joannes on board gives you time for a thorough knowledge transfer and introduction to key contacts.
Making it work
Give older employees plenty of autonomy. They know how to deliver; show that you trust them to do so with options for flexible hours and part-time work.
Many older workers reject the 40-50-hour/week grind. They may have other commitments, or just not want to spend all their time on the hamster wheel. Animal health employees expect hybrid work options, with 93% reporting that the option to work from home makes a job offer more attractive. Older workers are no different; let them decide where and when they are most productive. Focus on what's important: getting the work done well and on time.
Remember Joanne, the wise owl of your department? An innovative manager might offer her a shared role with a less experienced colleague with high potential, for direct mentoring and a smooth transfer of knowledge. We've seen these arrangements for jobs in animal health work particularly well in Inside Sales, Quality Assurance and Regulatory Affairs.
Not their first rodeo
Hiring an older worker doesn't mean taking advantage of them. Pay fairly: don't expect to hire highly experienced animal health experts at entry-level rates. That's insulting. Hiring part-timers at just under the hourly limit required to pay benefits won't get you the best people either. This isn't their first rodeo; they will see your tricks and take their expertise to the competition.
Older workers still want challenges at work, and to feel that their company values their contribution, even if they don't want promotions.2 Encourage them to compete for challenging projects. Recognize their accomplishments in ways that matter to them.
Where are the wise owls roosting?
Experience is all around you. Ask your team members which of their recently retired colleagues they are in touch with. Look for retirement announcements at your own company or the competition, and reach out to those people.
Treated with respect and consideration, older animal health employees can be valued additions to your team. At Animal Health Jobs, 30% of our candidates have more than 20 years of experience in animal health. They know the industry and have proven track records. We will be happy to help you find them.
---
Animal Health Jobs connects experienced animal health applicants of all ages with top companies in the industry. If you need to build depth and expertise in your team, we can help. Post your open role and find the best people in animal health, all in one place.
Register for our newsletter to stay on top of the latest trends in animal health and animal nutrition.
References
Crawford R, Cribb J, Karjalainen H, O'Brien L, Institute for Fiscal Studies Report R192, "Changing patterns of work at older ages." June 2021.
Marvell R, Cox A. Institute for Employment Studies Centre for Ageing Better "What do older workers value about work and why?" February 2017.