Counting Our Chickens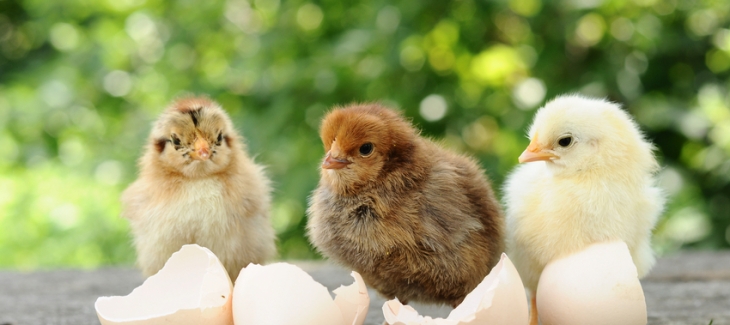 Counting Our Chickens
Animal Health Jobs Survey of Compensation
Summer 2021
Executive Summary
In previous surveys, members of the animal health industry described their work as rewarding, challenging, and exciting. Compensation is one important part of extrinsic employee reward. This study of members of Animal Health Jobs explored current levels of compensation and compensation trends across the industry.
Respondents represented the full spectrum of animal health experts, from entry level to executive, field and office based, clinical practice and industry. The largest group of respondents worked in sales, with the balance spread across other functions.
Animal health jobs generally pay well; the mean compensation of all respondents was $105,000, with highly skilled and experienced employees paid well over $150,000. Veterinarians and veterinary technicians in industry receive compensation matching or exceeding their colleagues in clinical practice.
The animal health industry continues to reward performance over the course of employment. Nearly two-thirds (66%) of employees received raises in the past 12 months; 32% of those raises were of more than 6%.
In animal health, success is not limited to veterinary professionals or technical experts. A clear and lucrative career path for animal health sales professionals exists, from inside sales to field sales to sales management, with compensation starting in the $30,000-$60,000 range at part-time/entry level, and reaching well into six figures for full-time and experienced sales professionals.
The results of this survey clearly demonstrate that animal heath remains a robust an competitive talent marketplace. Skilled and motivated employees who share our love of animals can command substantial compensation from companies eager to find and keep them.
Introduction
The animal health industry is a thriving, competitive talent marketplace. This report describes the results of a compensation survey of animal health job candidates by Animal Health Jobs, a proprietary job board focused exclusively on the US animal health and animal nutrition industry. The survey assessed current compensation and trends in compensation changes for a variety of job functions across animal health.
The study was conducted in July and August, 2021. Participants were members of the Animal Health Jobs database of animal health professionals. Basic statistical calculations of the results were conducted; statistical significance for all analyses was set at 90% (p>0.1).
Demographics: Counting noses
Geography and employment status
Geographically, survey participants were spread across the US, with most (38%) from the South, 26% from the West, 22% from the Midwest and 14% from the Northeast.
Survey respondents were primarily (90%) full-time employees, as would be expected from members of a job board focused on full-time roles in animal health. Among the remaining respondents, 6% were part-time employees and 4% were working in contingent or contract roles. There was no significant difference in this status for respondents in practice; despite the widely discussed trend towards increasing part-time work within clinical veterinary practice, 84% of respondents working in clinics were full-time employees.
Animal health experience
As expected in a survey of Animal Health Jobs' highly qualified candidates, respondents reported many years of animal health experience. Mean time in the animal health industry of all respondents was 12 years. More than half (48%) had 15 or more years of animal health experience; 25% had worked in animal health for 7-14 years and 27% reported less than 7 years of animal health experience.
Breadth of roles
Respondents worked in a wide range of jobs in the animal health industry. While almost half (43% ) were sales professionals, 19% were veterinary professionals working in clinical practice, Professional Services or Pharmacovigilance. Respondents employed in other functions, from Human Resources to Information Technology, demonstrate the breadth of roles available in the animal health industry. For more on the many careers in animal health see this post on our sister site, Itsallaboutpeople.com.


Overall, survey respondents represented a wide range of skills, experience and job levels across animal health in the US.
Compensation: How many eggs are in your basket?
As experts in a competitive industry,1 animal health employees command commensurate compensation. The mean compensation of all respondents, including bonuses and overtime, was $105,000; that of all full-time employees was $111,000, and that of all part-time employees was $47,000, with 90% of respondents employed full-time.
Veterinarians in particular were generally well paid; 67% of veterinary respondents working full-time were paid more than $125,000. This is consistent with the average veterinarian salary in the AVMA's 2019 salary survey, which showed an average full-time salary of $123,000.2 In the AVMA's survey, veterinarians in companion animal practice generally earned the most. Those in other sectors, particularly equine medicine, earned far less.
Two of the veterinary respondents in our survey were board-certified (ACVIM); one worked in practice and the other in industry, and both earned more than $175,000.
Veterinary technicians work in a range of positions, including clinical practice, pharmacovigilance, research and development, and sales. The US Bureau of Labor Statistics reports an average national wage for Veterinary Technicians and Technologists of $37,860.3 In our survey, 56% of respondents describing themselves as CVT, LVT or RVT (Certified, Licensed, or Registered Veterinary Technicians) earned more than $35,000. Respondents with these qualifications working in practice tend to receive a lower level of compensation than their colleagues working in industry.
Levels of compensation in animal health, including salaries, bonuses, etc. indicate that the industry is paying employees well for their skills and abilities, despite recent challenges to the economy.
Feathering your nest: compensation increases in animal health
As employees develop more knowledge and experience in a role, they expect and deserve increases in compensation. In the competitive animal health job marketplace, compensation increases are one way that companies can keep top talent on board.
Animal health compensation increases exceeded the national average. In our survey, the mean salary increase across all respondents was 3.6%; that for all respondents in full-time employment was 3.7%. By contrast, the Bureau of Labor Statistics reports that overall US weekly wages increased by 2.6% between May 2020 and May 2021.4
Annual raises are common practice in animal health. Overall, 66% of respondents saw their compensation increase in the past 12 months, with 32% receiving a raise of 6% or more. Of those reporting a dramatic decrease in compensation (more than 11% decrease), nearly one-third (27%) were unemployed and actively looking for work.
Sales professionals' compensation increased on average by 3%, with 61% of sales professionals receiving a raise in the past 12 months.
Of respondents in other corporate functions, 68% received raises in the last 12 months. Among non-executive, non-scientific (veterinarian, veterinary technician, R&D) roles, 65% of respondents received raises in the past 12 months. For 60% of these respondents, that raise was a 6% or more increase in total compensation.
Senior management or executive level employees were significantly more likely to receive lower raises, in the range of 1-5%, vs. the higher raises seen deeper in their organizations.
Education pays off in animal health; 53% of college graduates and 43% of those completing at least some graduate work received a raise in the past 12 months. Those raises were meaningful; 56% of college graduates and 30% of those completing at least some graduate school saw their compensation increase by more than 6%.
Despite challenges in the US and global economy, the market for animal health talent clearly remains competitive. Companies are rewarding their employees with increased compensation. No wonder employees feel "bullish" about the future of animal health.
Sales professionals can soar with the eagles
Not just a summer job for college students, sales in the animal health industry is a meaningful career with real financial potential. Our results show a clear career path from inside sales, to field sales, to management available to motivated employees with the right talents.
Inside sales is the first step on this ladder. Inside sales colleagues were significantly more likely to be part-time employees rather than full-time, and to have spent less than 7 years in the industry.
By contrast, field sales respondents were almost universally employed full time, and were significantly more likely to have 7 or more years' experience in animal health. Sales managers were most likely to have more than 15 years of animal health experience. This makes sense; it takes years of sales experience to become a sales leader.
With each step on the ladder, compensation increases. Seventy-six percent (76%) of full-time inside sales team members earned between $50,000 and $95,000, with managers earning slightly more and earnings tending to increase with time in the industry. Moving to a full-time field sales role brings an increase in compensation; 80% of field sales reps earn more than $95,000, and 64% of field sales reps earned more than $110,000. Those sales professionals who progressed to a sales leadership role, for example as a Regional or National Sales Director, saw their compensation increase still more. Achieving a national leadership role in sales can lead to compensation of $175,00 or more.
"For a sales professional, having the right 'Sales DNA' is more important than any particular degree or training."
Bob Jones, President, Brakke Consulting
The professional sales ladder clearly presents powerful career opportunities for the right person. For more on what makes a great sales professional, see our white paper on the science of hiring the right salespeople.
Conclusions
The animal health industry continues to be an attractive home for people with skills in almost any function who also love animals. The sales ladder is open to people with almost any educational background, with the potential to move from inside sales, to a field-based sales role, to sales leadership and executive roles.
Sales representatives and veterinary professionals, who make up the bulk of the employee population, are well-paid and have continued to receive raises despite recent economic challenges. Experts in other functions, particularly those with college or some graduate education, can also expect to make a good living doing work they enjoy.
About Animal Health Jobs
Animal Health Jobs is a service of Brakke Consulting, the premier US consulting firm for animal health and related industries. Brakke Consulting's team of seasoned professionals support animal health and nutrition companies in managing healthy, growing and profitable businesses. Our annual Animal Health Industry Overview is an information-packed presentation geared to the interests of executive leadership, sales and marketing managers, financial executives and others involved in the industry, and is a highlight of major veterinary and animal health conferences and trade shows.
References
Brakke Consulting: 2021 Animal Health Industry Overview https://brakkeconsulting.com/our-services/information/industry-overview/

American Veterinary Medical Association (AVMA), 2021 AVMA Report on the Economic State of the Veterinary Profession avma.org

US Bureau of Labor Statistics National Wage Estimates for Veterinary Technologists and Technicians https://www.bls.gov/oes/current/oes292056.htm National wage estimates for Veterinary Technologists and Technicians May 2020, accessed November 2021

Bureau of Labor Statistics, U.S. Department of Labor, The Economics Daily, Real average weekly earnings down 2.2 percent from May 2020 to May 2021 at https://www.bls.gov/opub/ted/2021/real-average-weekly-earnings-down-2-2-percent-from-may-2020-to-may-2021.htm(visited November 01, 2021).