Gratitude in Animal Health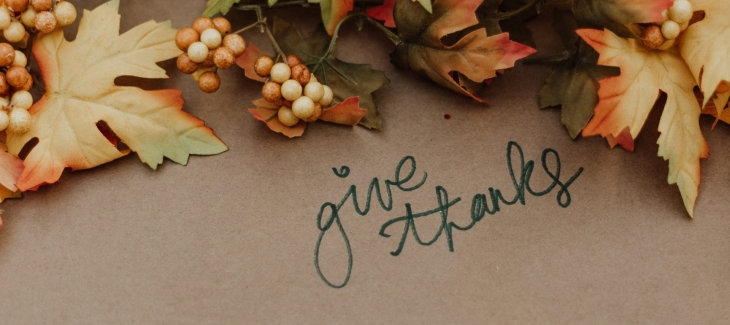 Gratitude in Animal Health
Each Thanksgiving our team of animal health experts pauses to reflect on gratitude. Working in the animal health industry, we have much to be thankful for in our lives and our work.
Channelling Dr. Dolittle
Dr. Dolittle was right: animals can be so much more fun than people! As animal health professionals, animals are the reason we go to work every day. Our animal family includes cattle, working dogs, pet dogs and cats, and more.
Animals bring companionship, purpose and laughter to our days, and warm our feet at night. Working from home this year, we are grateful for their company. Amanda McDavid, our Administrative Manager, is grateful for her Shih Tzu, Ellie and Morkie, Molly. She says, "Not a day goes by that Ellie and Molly don't make us laugh, and when your lives include 2 very active young twins and a 7- year old, that's priceless!"
In the food animal sector, we focus on how animals fit into the circle of life, and how we can better feed the animals who ultimately feed us. Animal health jobs in this sector are about making life better for the animals we eat. We are grateful for these special animals at every meal, not just on Thanksgiving.
Animal health is also about people
In the animal health and animal nutrition industry, we are truly lucky to have colleagues who share our love for our furry, scaly and feathered friends. Even when we can't meet in person, this connects us. People who take jobs in animal health are committed to making the world better for animals and their people. On this strong foundation we build relationships and friendships replete with trust and mutual respect. Senior Consultant Dr. Cary Christensen reflects that these friends have been a blessing in his life.
As the world opens up again, Senior consultant John Volk is particularly grateful for the chance to once again see clients and veterinarians in person. At Brakke Consulting, Animal Health Jobs and It's All About People, we are grateful to each of you who reads this blog, joins our community of animal health enthusiasts, and makes the animal health and animal nutrition industry a wonderful place.
Science rules!
These days, science appears regularly in headlines, even in the popular press. Efficacy data, side effect profiles, virus mutation rates: they have all entered public discourse in ways never seen before. So has climate change, with its links to changes in global weather patterns and their impact on everything from ethics and sustainability in food production to other emerging zoonoses. One Health is now a familiar topic far beyond the animal health community.
We are grateful for the scientists: virologists who identified and continue to track the virus's genome; every pharmacist, engineer, biologist and production worker who made more vaccines, far faster, than had ever been done before. And we are grateful for every health care worker, be they nurse, physician, veterinarian, or medics, who continues the fight to vaccinate every potential patient and save everyone who contracts the disease. Bill Nye is right: Science Rules.
What are you grateful for in 2021? Whatever and whoever comes to mind, we encourage you to take a moment and say "thank you." Or at least give a good rub behind the ears!
If it's time for you to make a move, let us help. Post your resume on Animal Health Jobs and register for job alerts.
Sign up for our newsletter to hear from us about jobs and trends in animal health and animal nutrition.