Happy Puppies and Laughing Cows: Achieving Well-being in Veterinary Medicine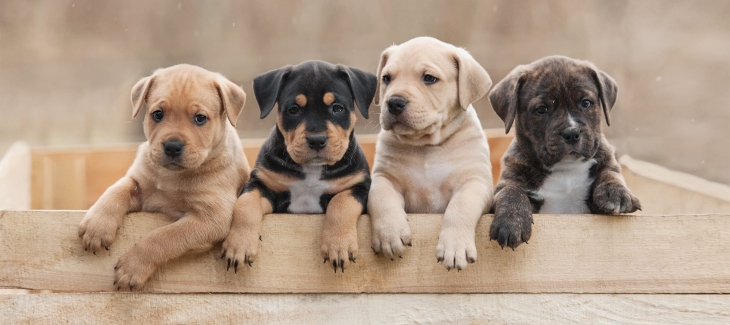 Happy Puppies and Laughing Cows: Achieving Well-being in Veterinary Medicine
Well-being in veterinary medicine was a topic of discussion as far back as 2018, when Brakke Consulting was an integral part of the landmark Merck Veterinary Well-being study. The study highlighted social media's negative effects and how financial pressures impact veterinarians' mental health.
Veterinary medicine is intensely personal and extremely satisfying; it can also be extraordinarily stressful. Veterinarians make life-or-death recommendations about animal health every day. They are internists, surgeons, cardiologists, neurologists, behaviorists and dermatologists for beloved animals. Compared to physicians, veterinarians carry similar debt loads but make far less money. No wonder many struggle to cope.
Our update of the 2020 Merck Veterinary Well-being study highlighted the impact of experience on well-being: experienced veterinarians reported far higher levels of well-being than recent graduates. Sadly, almost 50% of veterinarians in the study would not recommend a career in veterinary medicine, primarily because of student debt, stress and low income.
And yet veterinary medicine is a wonderful profession, providing the unique satisfaction that comes from saving animal lives and making a difference to society. Veterinary staff are the core of animal health. What is being done to counteract these challenges to their well-being?
Veterinary organizations are stepping up. Not One More Vet (NOMV) provides peer support, education, and counseling to veterinary professionals and students who need help. Dr. Melanie Goble of the NOMV Board of Directors says emerging trends in veterinary well-being will help. "Telehealth practices and flexible hours are becoming more common as clinics work to prevent staff burnout. Employers are recognizing the benefits of flexibility in helping employees maintain a healthier balance of family, self and work."
"Employers are recognizing the benefits of flexibility in helping employees maintain a healthier balance of family, self and work." Dr Melanie Gobles, Not One More Vet
Well-being sessions abound at major veterinary conferences. The 2021 American College of Veterinary Internal Medicine annual conference included sessions on avoiding taking on the emotional burden of the client's distress, a common problem in practice. Other conferences have sessions on stress management, setting priorities and finding balance. Veterinary colleges now include programs on stress management for students. Learning to keep ourselves mentally healthy is crucial to happiness in veterinary medicine and in life.
AVMA President Dr. José Arce considers veterinary wellbeing one of his top priorities, telling the AVMA's House of Delegates, "I will foster an environment that promotes the mental health, emotional well-being, and personal happiness of veterinarians, veterinary staff, and students both at work and at home."
Veterinary professionals contribute to society and to the health and well-being of people and animals every day. The practice of veterinary medicine is emotionally powerful and intellectually challenging. Successful veterinary professionals recognize the importance of looking after themselves as well as their patients.

If you are a veterinarian or veterinary technician looking for a new home in another part of the profession, take the first step today. Post your resume on Animal Health Jobs and register for job alerts.
Sign up for our newsletter to hear from us about jobs and trends in animal health and animal nutrition.