Back in Harness: Post-COVID Office Life in Animal Health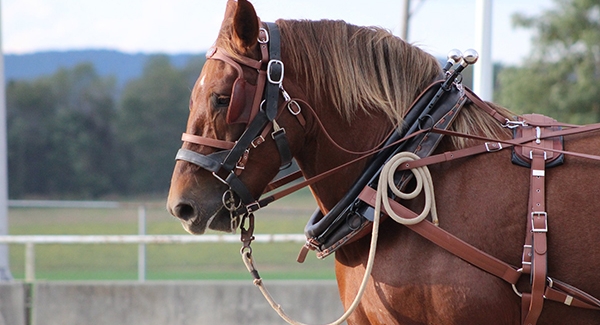 As summer 2021 ends and COVID vaccination rates rise, members of the animal health and animal nutrition industries are preparing to come back to work. What changes will we see, compared life before the pandemic?
Employees working on farms, in research laboratories or in factories producing medicines that keep our animals safe and healthy didn't see many changes during the pandemic. They observed increased safety protocols to prevent COVID infections, but still went to their normal place of work.
Sales and Technical Services professionals normally spend most of their time visiting veterinary hospitals or farmers. Pandemic restrictions required converting these visits to phone or video calls. Now that clinics are opening up again, they expect to return to in-person visits.
Those of us working in offices may see a very different workplace. Animal health companies are taking a variety of approaches to opening up.
Some companies are reverting completely to life as it was: employees are expected in the office during normal working hours. Pre-pandemic flex time and remote working rules apply again.
Many animal health start-ups moved in the opposite direction: 100% remote work. Some have let go of their offices completely; employees work wherever they feel comfortable and work effectively.
Most animal health companies are taking a "neither fish nor fowl" approach. Recognizing that many employees no longer relish long hours in the office or commuting, these companies accept flexible working times and places as their new norm. Some specify a minimum number of days per week in the office; others only require occasional office days.
What hasn't changed is the need for top talent. Animal health companies of all kinds need people with the skills and motivation to imagine, develop, market and support products that improve the lives of animals and people.
Bob Jones, CEO of animal health industry experts Brakke Consulting, says, "most of our clients are offering their employees more flexibility in work location than before the pandemic. And as work returns to the focus after the summer break, we're seeing an even greater appreciation for employees who deliver top work without intense management oversight."
Where do you expect to work, now that the world is opening up again? Do you crave the freedom of a job on the road, the stability of an office and assigned desk, or the flexibility to work when and where it suits you? Whatever you want, you can find it in animal health.
Take the first step towards finding your new home in animal health now. Post your resume on Animal Health Jobs and register for job alerts.
Sign up for our newsletter to hear from us about jobs and trends in animal health and animal nutrition.