Find Your Home In The Animal Health Industry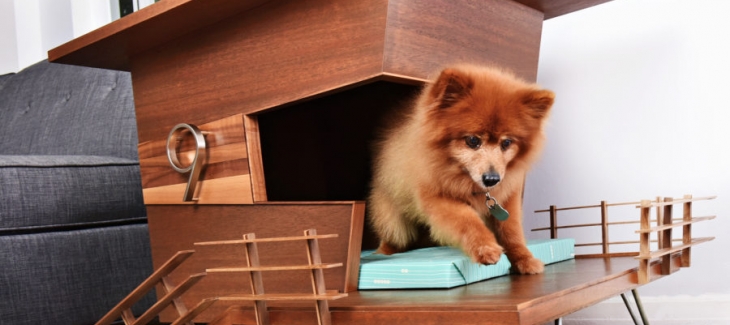 Find Your Home In The Animal Health Industry
The animal health industry encompasses everything from dog walking services to veterinary cancer treatments, pet collars and beds to sophisticated medications, vaccines and apps. Like the elephant described by the blind men, what the animal health industry looks like depends on where you stand.
What segment of the industry will you call home?
Veterinary practice: Veterinarians, veterinary technicians and veterinarians assistants, receptionists and office managers work directly with animals and their owners. They provide preventive care, advise owners about nutrition, treat diseases and injuries, and ensure the best possible quality of life for animals of all kinds: pets, food animals, zoo animals...anything that's not a person!
Medicines for animals: Animal health pharmaceutical and vaccine companies develop, produce and sell the products that keep animals healthy. From parasite control or pain relief to disease prevention, these companies make the products that veterinary professionals and animal owners use every day. This part of the industry is a great home for people with a passion for animal health, whether or not they have a veterinary degree.
Pet care: Pet care is now a $104 billion business in the US.1 It includes pet foods, cat trees and dog beds, and those cute little superhero costumes for Halloween. Pet care products are sold in specialty pet shops, mass retailers and some veterinary practices. If you love the fun of being a pet owner, this could be the right place for you.
Animal nutrition: Every animal, from your neighbor's cat, to the elephant at the zoo, to the farmed salmon sold at the supermarket, deserves a nutritious diet that will help them stay healthy and strong. Members of the animal nutrition industry devote their energies to finding the best ways to feed animals of all kinds.
Food animal production: Most of the animal protein we eat is raised on large commercial farms, on land and in the ocean. Farmers look to the industry for new innovations in animal health and environmental sustainability. These farms need people who can use the latest technology to keep animals happy and healthy and ensure the safety and sustainability of our food supply.
Technology: From highly sophisticated diagnostic and DNA testing to apps that track how far you have walked your dog, technology is changing the animal health industry. Pet owners use technology to track their pet's health and habits. Farmers use technology to keep individual animals in a herd well-fed, healthy and happy. If you like life on the cutting edge of innovation, the animal health technology space could be your perfect fit.
Build your nest

What's your expertise? Companies in any of these segments will have a home for interested veterinarians or veterinary technicians, or for sales or marketing experts. Most of them also need expert engineers, supply chain experts, administrative professionals, and talented, compassionate customer service teams. Pharmaceutical, vaccine and nutrition companies need scientists: biologists, chemists, pharmacists, packaging design experts and more.
Whatever type of animal you are, you can find your home in the animal health industry. Take the first step towards your new home in animal health now. Post your resume on Animal Health Jobs and register for job alerts.
Sign up for our newsletter to hear from us about jobs and trends in animal health and animal nutrition.
American Pet Products Association (APPA) State of the Industry Presentation 'Boom or Bust: Will the COVID Pet Spike Last?" Accessed 20 April 2021 https://americanpetproducts.org/Uploads/MarketResearchandData/2021StateoftheIndustryPresentationDeck.pdf