Animal Health Careers: Which Path Will You Choose?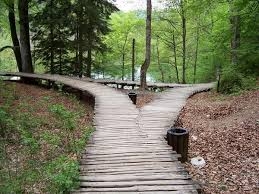 Animal Health Jobs connects experienced candidates with top animal health and animal nutrition companies. A career in animal health can include commercial, scientific and leadership roles. Which is right for you?
Two paths, two skill sets
Animal health and animal nutrition companies need experts and leaders. Think about your career goals. Do you want to climb the leadership ladder? Or would you like to be the best in the industry at what you do?
Each goal will take you on a different career path. Regardless of which you choose, be aware of what goes on around you.
Industry veteran Dr. Kimberly Cunningham Simmons recommends that all employees "Stay agile. Let your curiosity lead you; learn as much as you can about the industry." The more you know, the more opportunities you will have.
Experts: The Wise Owls
One path is to become a Subject Matter Expert (SME). When companies have a tough technical problem, they turn to their SMEs for help.
Dozens of animal health and animal nutrition jobs require the expertise of a veterinarian, veterinary technician, engineer, pharmacist, or even a lawyer.
Veterinarians or veterinary technicians can become marketing and sales experts, too.
Leaders: Eagle-eyed Visionaries
If you thrive on high stakes decisions, you might want to move into management.
As a leader's responsibilities grow, leadership qualities become more important than depth of technical knowledge.
Effective leaders master essential human skills: listening and asking questions; inspiring teams and setting direction; building relationships; fostering diversity; and making decisions. And they consistently meet or exceed business targets.
Climbing the leadership ladder requires resilience and flexibility. The path to the top might involve some unexpected turns. Be willing to risk a lateral move or go to another country, if it will give you the skills and exposure you need.
"Always let others know what your career goals are. Ask people in roles that interest you about their career paths." Dr. Kimberly Simmons
Communication: letting the cat out
Whatever path you choose, make sure that your company knows what you want.
Human Resources Director Linda Michaels advises, "Ideally, a person's career goals will align with how the company sees them." Speak honestly with your manager about your strengths and the skills you will need, and take assignments or find mentors to help you develop them.
Take the next step on your career path now. Post your resume on Animal Health Jobs and register for job alerts. A real person reviews every job post and resume.